Welcome to historic apartments located in the center of Trnava, distanced only 50 km from the capital Bratislava.
Trnava is a modern city with a rich history. Many historic buildings give Trnava a distinctive look. One of such buildings is the burgher Renaissance house, in which our apartments are located. This house, built in 1620, is one of the most important monuments of burgher architecture in Trnava and since 2010 it has been listed among the Slovak national cultural monuments.
Our four apartments offer privacy breathing history right in the city center. The apartments are located on the first floor, which you enter from the arcade with a Renaissance arcaded colonnade.
The premises are fully renovated with preserved historical elements. The combination of a period atmosphere with new stylish equipment meets high accommodation standards. The capacity of each apartment is 2 + 1 extra bed. Another option is to connect two apartments. The apartments have bathroom, equipped kitchen, air conditioning, TV, wifi, smoke detector and alarm security. Moreover, there are common areas which may be used for small business meetings or receptions.
Perfect connection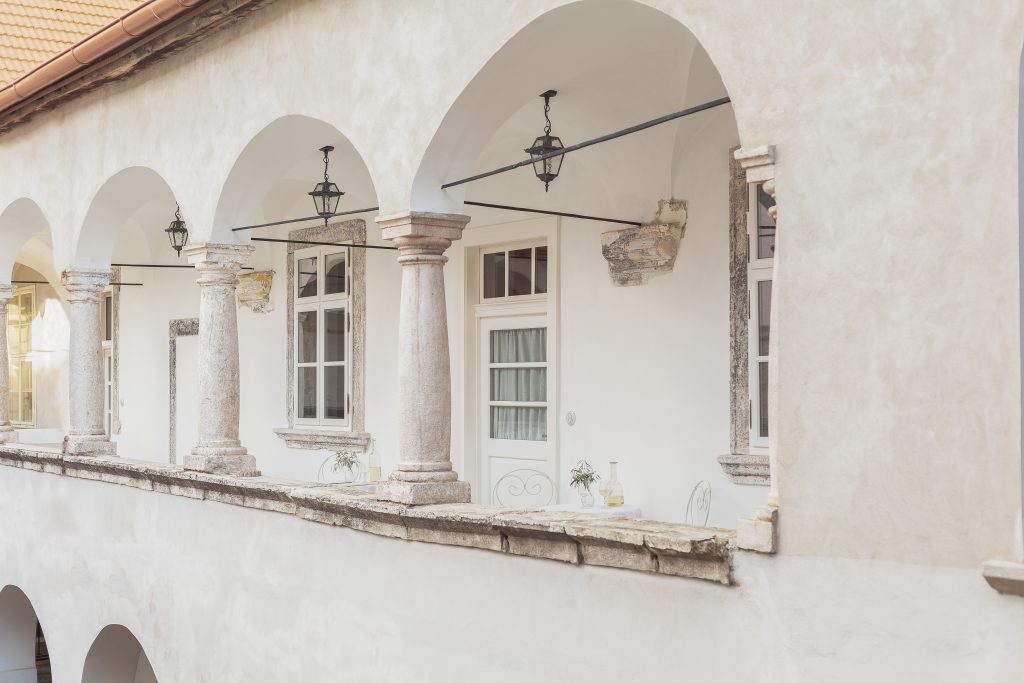 Our burgher renaissance house offers also a possibility to dine in the restaurant with a terrace and to spend time in the adjacent garden. The garden is equipped with a children's playground. Breakfast can be enjoyed at a nearby excellent bistro.